Click here to read part one and part two of this blog series!
A Cultural Shift
The landscape of social media was very different in the late 2000's and early 2010's. Comic led films like Superbad (2007) and Step-brothers (2008) were at the height of their popularity. The cyberculture that formed as a result of this thrived off edgy humour, as this style of humour bled into the zeitgeist of youth culture. Social media was so new that the social rules in our real lives didn't apply in the same way; you could be as mean and controversial as you wanted because it "wasn't real", it was cyberspace. This is a stark contrast to the social media culture that has manifested today, as we've seen many people in the entertainment industry, particularly comedians, come under fire for jokes they made in the past. 
New rules have formed in our cyberculture that have impacted the way we perceive the world. We, as a society, have slowly become more "tolerant" and "accepting", which means being more aware of things that could be considered offensive. Even films like Pitch Perfect, which was released in 2012, featured some pretty tasteless humour that on rewatch made me think, "There is no way you could say that now." With every new film or television release, people are able to immediately voice their opinions and concerns on social media.
'Woke Culture' – the Good and the Bad
As a result, some people have voiced their concerns about the rise of "cancel culture" on social media having repercussions on the film and TV industry. Comedian and actor, Chris Rock has stated in an interview that 'cancel culture' has created comedians that are "unfunny". Actor and musician Donald Glover posted [now deleted tweets] on Twitter, "We're getting boring stuff and not even experimental mistakes(?) because people are afraid of getting cancelled." While many were quick to disagree with this take, it raises important questions about whether "cancel culture" will continue and what kind of impact it could have on the film industry.
The rise of "woke culture" has also produced many benefits for the film industry. There has been a steady increase in diversity on screen, we are seeing more stories with minorities and people of colour at the forefront. This has also manifested in old films being reimagined with more diverse characters, i.e. Ghostbusters (2016), Oceans 8 (2018), and the new Cheaper By The Dozen film currently in production. I see this only improving as time goes on, we will see more stories that are written from the perspectives of minorities, rather than just reimagined film remakes, diversifying the kinds of stories we see on screen, and bringing further representation to Hollywood.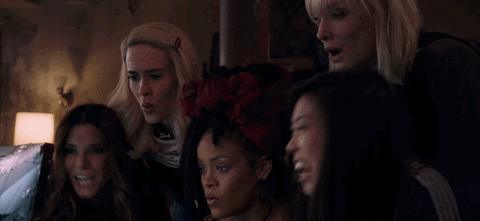 Reboots and Franchises Galore
The internet also gives us access to film, TV and music from any decade, allowing people to return to entertainment that they loved in their childhood, while introducing a whole new audience to content that would have just been lost. Film and TV studios have tapped into this nostalgia, giving us countless remakes of old beloved classics, as well as television spin offs that reunite audiences with the characters they grew to love.
Additionally, franchise films have dominated the film and TV industry for over a decade now. Batman is now being remade for a 6th time, we have seen 3 iterations of Spiderman films since the year 2000, and we have a film or tv show for almost every Marvel and DC character under the sun. The call for more diversity is Hollywood has also impacted these comic book films. Films like Black Panther (2017) and Wonder Woman (2017) are held in high regard. We are also finally receiving a solo Black Widow (2021) film after a decade of demand. Franchises like Marvel and Star Wars have strong fan bases that have been built over decades and are guaranteed to have an audience for new releases, ensuring their popularity for decades to come. Reboots, remakes, and large film franchises are the films that gain the most word-of-mouth on social media, which directly correlates with the financial success that a film receives (Eagan 2017), incentivising filmmakers to keep producing films of this nature.
The Future of Storytelling
There are several different ways that we could see the impact of social media on storytelling progressing in the future. In the short term future, we are guaranteed to get a few more remakes of beloved films with diverse casts, as well as reboots with casts that are still being requested. Marvel Studios move to a television medium, as well as the continuation of several film sequels, has produced a timeline for the next 3 years of Marvel releases.
However, while these are the films that gain the most revenue, there is a growing sense that audiences are growing tired of seeing the same characters and the same stories being retold in a hundred different ways. There will be an audience craving more originality in storytelling, but as we speculated earlier, it's possible that film creators will be too cautious to experiment with new stories. As a result, the predicted state of the film industry in 2030 relies on several different determinants. If the support for film remakes and franchises are strong enough, they will continue to have a dominant hold on the film industry. If there is enough push back on social media, we will see a return to original storytelling becoming more prevalent and producing new films that have the potential to become beloved classics.
The kinds of films we will see in 2030 specifically depend on the landscape of culture in that time. Will "cancel culture" continue to rise and limit our storytelling? Will we cycle back to a culture of rebellion and edgy humour? Will we see an entirely new form of culture that we haven't experienced before? It's hard to speculate where culture will be in 10 years and how it will manifest on social media. I think that no matter what, we will see more diverse casts and stories, as we continue to demand more equality on screen.
Additionally, it's entirely possible that we will see change occur from the inside. Actors and producers who have grown tired of the current state of film and TV, such as Donald Glover, will take matters into their own hands by taking more risks and producing the content that they want to see.
The future of storytelling in the film industry rests on the reception that these films receive on social media. As we've seen with the shift in culture on social media and its impact on how we make and receive films today, social media users have the power to determine the kind of films they want to see being made. We can create the future we want to see, and now is the time to start building it.
References:
Hakim, L & Quroatun 'Uyun, Z 2020 "CYBERCULTURE ON SOCIAL MEDIA: IDENTITY AS TRASH OF INFORMATION" Orasi: Jurnal Dakwah dan Komunikasi Vol. 11, No. 1, pg. 136-143 <https://www.academia.edu/44908201/CYBERCULTURE_ON_SOCIAL_MEDIA_IDENTITY_AS_TRASH_OF_INFORMATION
Sparks, H 2021 "Donald Glover: Fear of 'getting cancelled' makes entertainment 'boring'" New York Post, weblog post, 11 May, viewed 21 May 2021 <https://nypost.com/2021/05/11/donald-glover-cancel-culture-makes-boring-tv-and-movies/
Eagan, O 2017 "Twitter Shows Influence of Buzz on Movies" International Journal of Interdisciplinary Research <https://www.researchgate.net/publication/330015918_Twitter_Shows_Influence_of_Buzz_on_Movies
Animashaun, C 2021, Cancel Culture, image, Vox, viewed 23 May 2021 <https://www.vox.com/22384308/cancel-culture-free-speech-accountability-debate
Robinson, M 2018, Group of Marvel Cosplayers at Comic-Con, image, Business Insider, viewed 23 May 2021 <https://www.businessinsider.com/best-avengers-cosplay-at-sdcc-2016-7?r=AU&IR=T